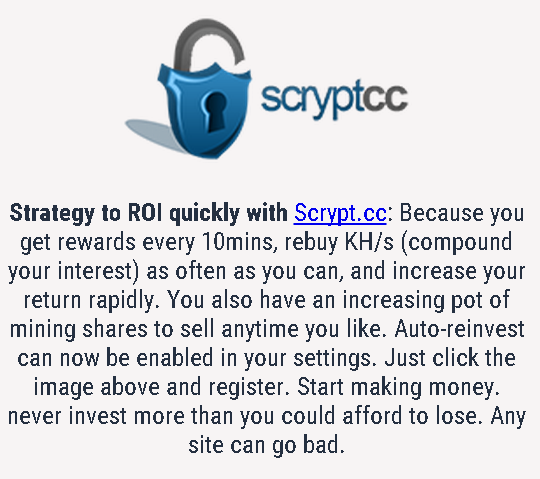 source: badbitcoin.org
Tips:
"Some people complaining about not getting their payments from ScryptCC. Just a reminder: Check your e-mail box for a confirmation letter. In case you have two e-mail addresses with ScryptCC - check them both! YOU WILL NOT GET YOUR PAYMENT UNLESS YOU CONFIRM A WITHDRAWAL!!! All the best and always be profitable! " Richman
Secure your computer system by download all latest os updates, by having the latest version of a very good antivirus and firewall, by using extra security tools like antimalware (like HitmanPro, Start Emsisoft Emergency Kit, Malwarebytes Anti-Malware etc), by don't click or open every link you see
on yours scrypt.cc account enable pin for manual orders and sells and use 2 mails addresses as withdraw verification, secure your mail accounts.
use difficult passwords and password managers an example of a password is : 1@Qus!1a1ciK5oZb09l11SCX@IE5a1P5kK02X0*i3P7t79*1q* Remember - A weak or duplicated Password is worse than useless. NEVER - use the same password on more than one site.
some extra tips are here http://www.badbitcoin.org/tips/index.htm
Always - Check the sites SSL certificate and https before you enter details.
at scrypt.cc settings put 2 of your mail account and lock them, you can change them if you want by a ticket.

Locked Withdraw Address, choose you btc wallet adders and lock it

if you have a question ask

Active members of Scrypt.cc now on slack.com https://scrypt-cc.slack.com/
send me your name and mail for invitation
more soon :)